An Oppo WW2 story
First actual post on oppo and it is a little late, which is usual for me. In honor of Veterans Day I would like to share my favorite story about my granfather who served in WW2.
Frist a little background. Growing up I was always told he drove tanks. For a long time it was my understanding that his job was actually driving the tanks off the cargo boats. He might have actually driven his tank off the boat but that was hardly the end of the story.
My grandfather actually served under Genral Patton in North Africa. He often talked about sleeping under the tank to get away from the heat. He ended up fighting his way through Sicialy and into Italy.
My favorite story was one time he and his crew got seperated from the rest of the group. He talked about it like this would happen pretty regularly. They found a small area in an Italian Village went into an abandonded home to eat, then slept for the night in their tank. When they woke up they were in the middle of a German camp! They apperently arrived in the middle of the night, the person who was supposed to keep watch fell asleep. The Germans were not too worried about the tank becuase it was a little damaged at this point and they just assumed it was abandond.
They crew decided that they should just try to drive off. They waited until morning really set in and the camp was busy to start the rather loud tank up. My granfather wanted to give the impression that there was a German trying to drive it so as it started up he stalled it a few times then when they got going he really ground the gears each time he shifted. Apparently it worked. They found their way back.
He also drove a Chevy Luv for the whole time I knew him.
Not his tank.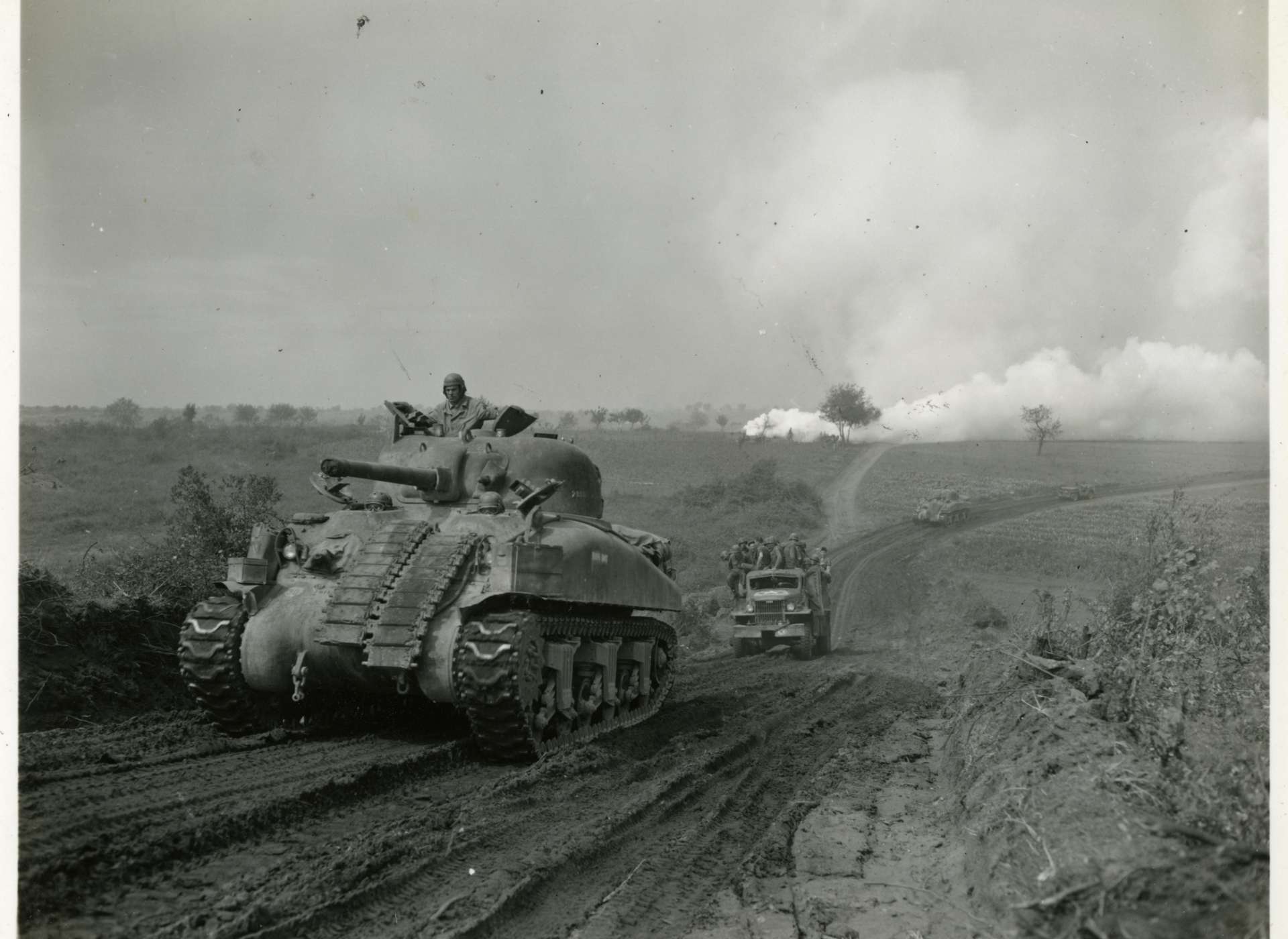 posted in Oppositelock