What is going on at Subaru?
Every single new model they release seems to drastically worsen the front fascia graphics. I didn't even realize they were selling the new Ascent already. The original was fine, but this facelift is absolutely hideous:
The rest of the range, whether facelifted or a new generation, is becoming similarly overstyled and odd. They go from normal-looking, if a bit ordinary, to squinty and goofy. It's basically the reverse of what's going on at Honda and Toyota.
the Outback facelift:
the Forester facelift:
the new-gen Crosstrek:
the new-gen WRX (honestly, here the cladding is the problem, the fascia's not terrible):
the Legacy facelift:
the new-gen Impreza:
I know the impetus for this is to incorporate the look of their 'Viziv' concept line, but to my eyes the production cars are far more graphically contrived and for no good reason. I'd be much happier if the Ascent, Crosstrek, and WRX looked more like this:
The only good 'Viziv'-ed car is the new Levorg which manages to have the concept fascia transfer over almost unchanged.
BR-Z remains un-'Viziv'-ed, therefore pretty both then and now:
So anyway, what does Oppo think? I know this used to be their mantra, but it doesn't work so well when 'cheap' is missing from the equation: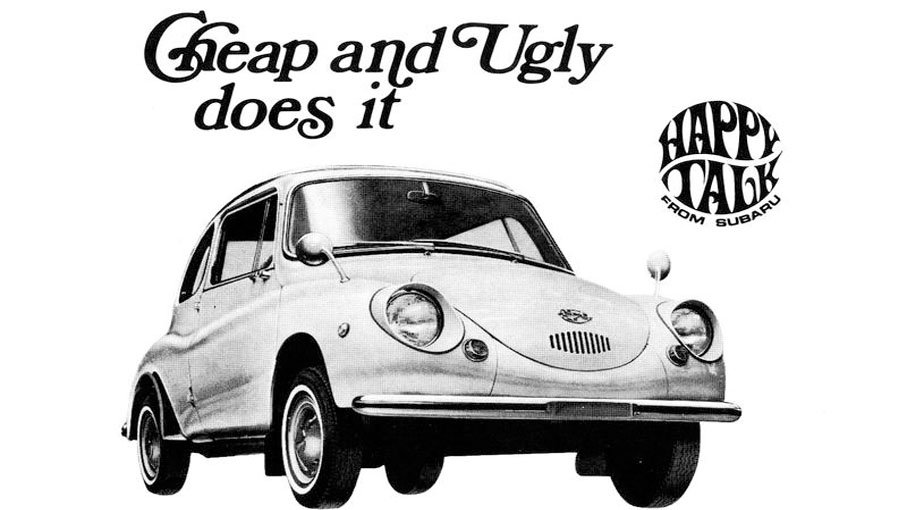 posted in Oppositelock