The Jaaaaag has sold
Fucking. Finally.
But it wasn't as easy as that!
According to Facebook I put the Jaaaaaag, my 2004 S-Type R, up for sale on December 14th, 2021. OVER A YEAR AGO. Fourteen days later, a man named Ron messages me asking questions and seemingly interested in buying it. Little did I know this would set in motion over a year of on-again off-again messages and negotiations that finally ended in this.
His wife paid in 20s.
And was very drunk.
It was.... taxing.
To roll it back slightly, on Wednesday I marked the Jaaaaaag as "pending" on Facebook marketplace, not because I had a buyer but because this weekend I was planning on starting the work needed to get it "BaT ready" and sell it at auction. Basically I needed to take it off the market to commit to doing the work.
And, of course, this guy messages me.
Like... wat? You were planning on making the six hour drive today, without actually like... talking to me first?
This was not the weirdest part.
So after trading a few messages I was relativly convinced he wasn't coming.
And then I get the message today
Like... what? You're heading this way but didn't think to like... ask me if I was available? Agree on a price or terms? Get my name, address, or phone number?
Cool dude. Cool.
So I call him... his wife answers, and hangs up.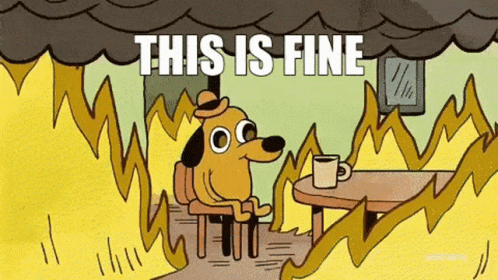 Ok well uhh... imma get on with my day and like... whatever...
After a great meeting with the Alfa club I get a phone call... dude is about three hours out and was on the way to Tulsa.
Ok. Sure.
So I gave him my address and told him I'd see him soon...?
And, sure enough, four hours later a white suburban rolls up and two people pile out. No... wait... three? There appears to be a young child or... person with special needs in the back?
Oh god it is his wife...
Ok ok ok... so they're all kind of a handful bug against all odds came armed with battery powered shop lights and immidiatly descended upon the car, going over every inch of it.
Good! I was 100% honest with this guy and had nothing to hide.
He wife proceeded to gush about the color, leather, and look of it... like you would do because it is beautiful.
After a short test drive, they checked the codes, completely blocking the road and worrying the neighbors in the process, and everything came up as expected.
Ok... so did we have a deal?
WE DID!
And now came the hard part...
His wife, who had been acting very... strange up until then. Talking over people, moving excessively, just generally being... odd.
Then, as she was intensely looking for a bill of sale, I went over to the car they arrived in and OH MY. That was a lot of empties plus a half full Corona.
Cool. I mean... if I was passenging for a six hour drive I guess I'd like to do it that way too...
So then we started counting money...
And counting...
And counting...
And re-counting...
And starting over...
And oh god why is this taking so long!?
Well... because they insisted in paying in fucking 20s.
And she was drunk.
Terrific.
A thousand hours later, we finally got the money counted, the title exchanged, the bill of sale signed, and, most importantly, them and the Jag out of my driveway.
Success!
Oh god I need a drink...
posted in Oppositelock
the hot mess